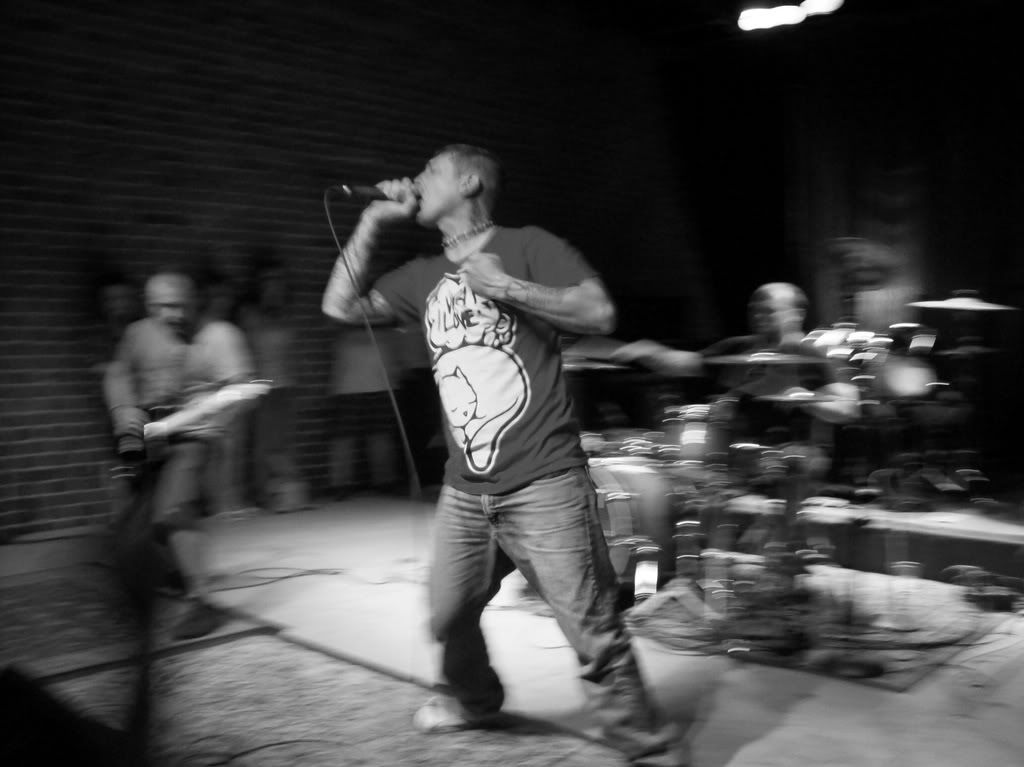 Where Eagles Dare were a hardcore band from Arizona in the early/mid-2000's. Playing out what seemed like every few months, and squeezing in touring when they could, they shared their brand of fast and melody touched hardcore all over the west coast and even across the country at least once.
My first exposure to the band was supposed to be a show in the parking lot of a closed supermarket in Redlands, Ca. The police however showed up shortly after Amendment 18 played, and the WED boys who had played San Diego the day before had some ungodly amount of flat tires to make it to our part of the world. So, instead, they played in a driveway... a dirt driveway. A love affair started that night. While musically I heard more in line with a band like Stretch Arm Strong (don't tell me that you don't hear it too), they played a Misfits and Operation Ivy cover that night and it just sealed the deal.
In their existence they made it back to Southern California pretty often before splintering into various other bands (Red Son, George Moshington, and Royal Monsters to name a few) also managing to release an EP, LP, Split EP (with Nor Cal's Set it Straight), appearing on a few comps, and an unreleased demo (and yes, a 3-song demo that I've been told I will be killed over if I ever share it). I can say that, without a doubt, there is not one instance I can think of in the 12-15 times that I saw this band, where the energy level was ever anything below maximum and the show anything less than great. Good people with good things to say and music & songs that only got better as they went along. Really, enough can't be said about this band, so I will stop before I say too much.
The download includes everything that, to my knowledge, they ever did.
1-13 : To Come From Nowhere Full-Length
14-17 : Split with Set It Straight
18-19 : 2005 September Demo
20-27 : In A Thousand Words or Less EP
28 : Unreleased
29 : Coastal Flooding Vol 1 7inch comp.
30 : Live at Sylvan Park - Redlands, Ca (The Porcelain Plate Incident)
31 - 33 : Not the Original Demo (or is it....???)
NOTE: I did somehow manage to upload a copy of Intensive Care Unit that has a modified beginning from when I was playing with the levels of the September demo (and had changed the intro riff to what you hear now)- there's nothing fancy or special to that version of ICU, but I realize it will throw the track list off a little. Whoops!
DOWNLOAD:
Where Eagles Dare - "Nothing In This World Lasts Forever"