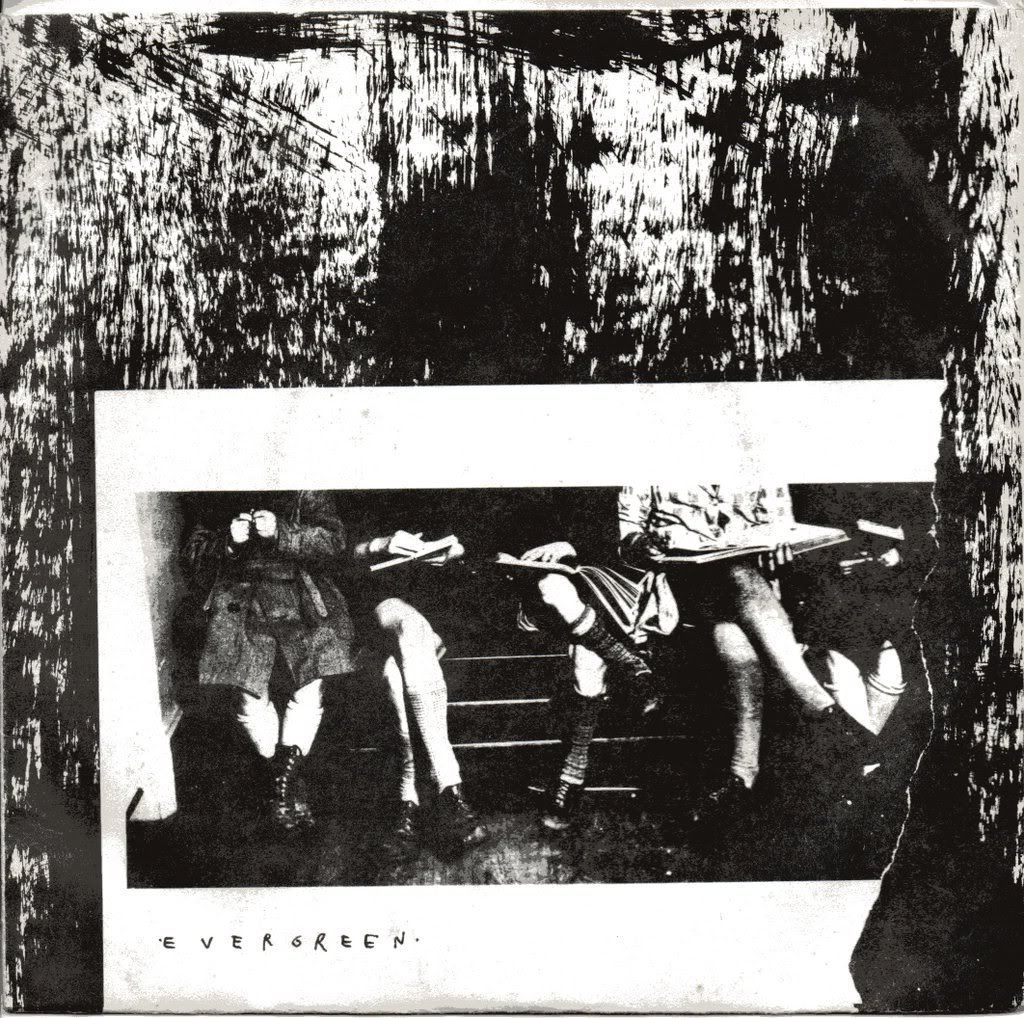 *Another old post from the old What We Want Music Blog, Enjoy!*



----------------------------------



Evergreen were a Emo/Hardcore band from Los Angeles during the early 90's. Similar to what was going on in different parts of the US at the time- but with a much more dominant soft side than some of their contemporaries (the band is often called emo/post-hardcore). Think more in line with bands like Indian Summer (emo with the makings of what would influence the Screamo bands) but in a more melodic and straight forward style. Besides this 7inch they have a very highly sought after 12inch, a split 7" with Still Life, and comp songs. A bootleg discography isn't impossible to find for download on-line and their final 7inch is still available from Gravity Records. The bassist went on to be in Antioch Arrow & the drummer is in Rilo Kiley.

DOWNLOAD: Evergreen - "Trudy Pushpin" 7inch


A funny thing about this record, I got it at the bi-annual Claremont College Record Swap from a gentleman who runs a bigger record store from the LA/OC area who shall remain nameless. He had tons of good and even some great records. None of the records have price tags & when you ask him, they're easily 5-10 bucks more than what you would expect (I wasn't alone in this feeling, as a discussion took place later that day). However, this little gem with insert and stamped record dust sleeve intact, was a mere 5 bucks. Not the greatest score in the world, probably not even the best for me at that Record Swap, but a real good one all the same.